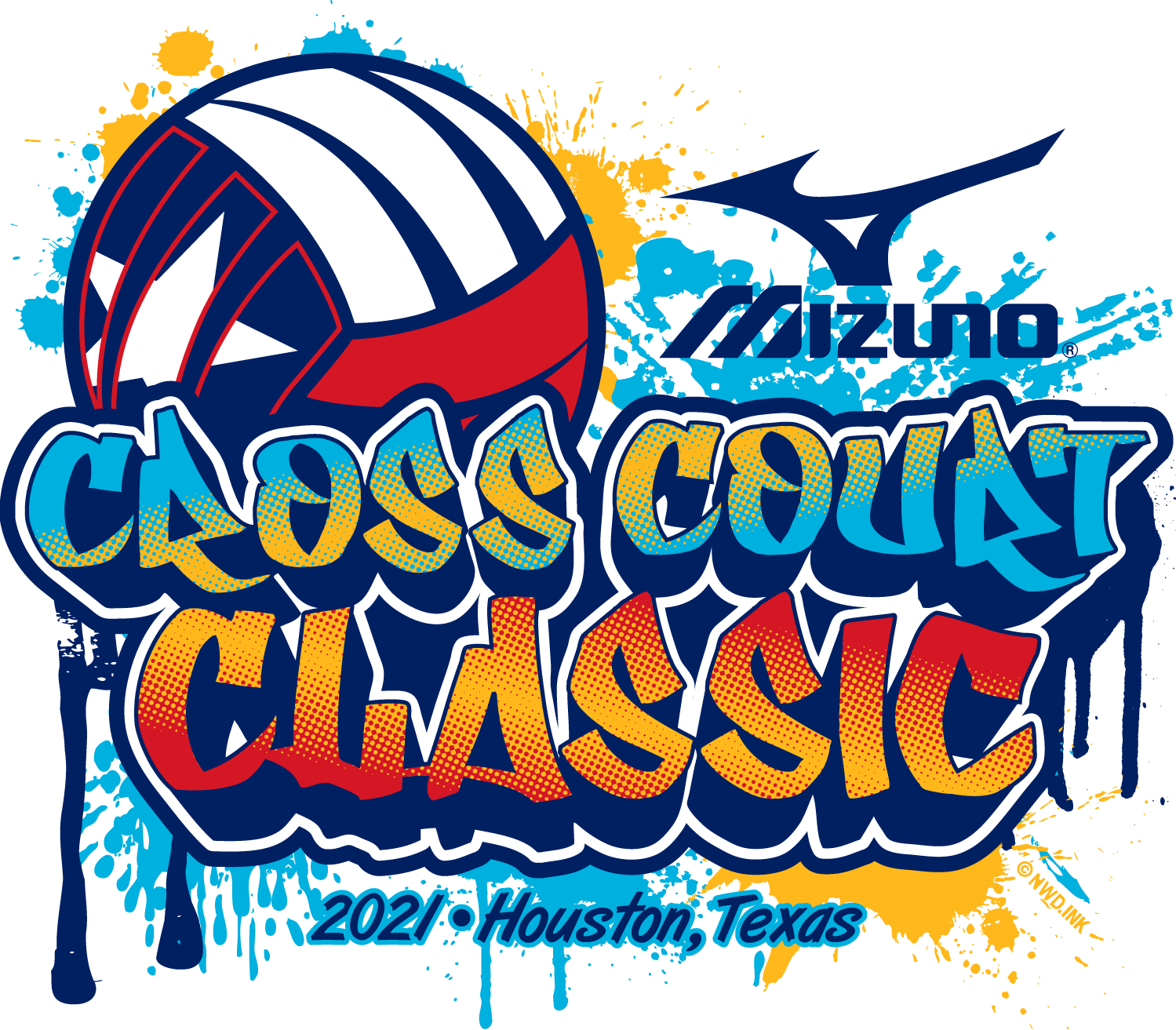 March 12-13, 2022
George R. Brown Convention Center
GRB Safety and Health
Visit the City's website to learn what improvements have been made during 2020.
This video is about our Houston Clean Pledge to maintain the highest standards of public safety and health across our city. GRB Convention Campus is highlighted in this video. https://www.youtube.com/watch?v=Tr00KguDcQU&feature=youtu.be
The GRB is the first convention center in the world to deploy the Integrated Viral Protection (IVP) system. This is the world's first biodefense filtration technology proven to eliminate SARS-CoV-2 (99.999%) and other airborne contaminants, and was recently awarded the 2020 Emerging Technology Award by The American Society of Mechanical Engineers (ASME)'s.
Permanent thermal scanning stations located at all entry points can process up to 100 guests per minute.
General Information
TOURNAMENT INFORMATION LINKS: TIEBREAKING PROCEDURE:
There will be no tiebreaking matches for this tournament. All ties will be determined based on the USAV Qualifier Manual.
TRAINERS
: will be available at the GRB next to each tournament desk (Hall A, Hall D, and Hall A3)
VENDORS
: Tournament t-shirts and all other vendors will be in the lobby area in front of Halls B & D for your shopping pleasure!
If you are interested in being a vendor at the tournament, contact Bohnnie at
crosscourtvendor@gmail.com
Team Registration & Check In
      Registration opens on October 1, 2021. This event typically is filled prior to the registration deadline in January. Please understand that to be accepted, you must register through Advanced Events Systems and complete payment.
Divisions
Please pay attention to which division you register for because it may be difficult to change after registration closes:
Open

Most competitive and should be entered by top teams in the club. Teams in this division should be consistently a #1 team in pool play

Elite

Very competitive division and should be entered by top or second teams in the club. Teams in this division should be a consistent #1 or #2 team in pool play

Club

For teams who do not qualify as an open or elite team.
Refunds:
Full refund
(less $50 administration fee) if requested by 1/05/2022.
50%
refund from 1/06/2022 – 2/03/2022.
No refund
after 2/03/2022.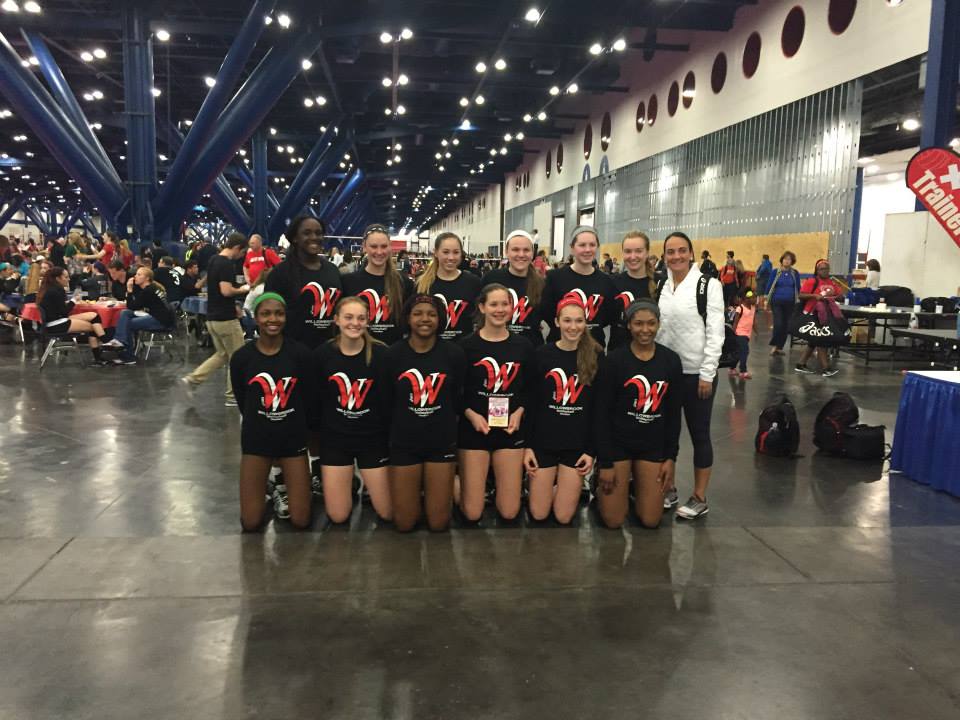 Team Check In & Coaches Ticketing
Teams must check in on Friday or Saturday at least one hour prior to their first match via AES.
Coaches will receive their electronic ticket the week of the event via Ticket Guru. The electronic ticket must be shown along with ID in order to be granted admission into the venue. No exceptions. Club directors will be providing the event cell phone #s and email address in order to send electronic tickets.
| Entry Fee | Registration Deadline |
| --- | --- |
| $560 | 1/03/2022 or earlier if divisions fill prior to the deadline. |
Schedule & Results
The wave schedule for 2022 will be posted by the end of January 2022.
Schedules & results will be posted on Advanced Event Systems. There will be a bank of computers near each tournament desk with AES available. If you see an error in results, please tell the tournament staff so that the scoresheet can be reviewed and the system can be corrected.
Spectator Information
ONLY ONE SPECTATOR PER PLAYER   Update as of March 2, 2021: ONLY TWO SPECTATORS PER PLAYER
Sports Wrench Ticket Guru is the online platform for ticket sales and will begin no earlier than Tuesday, March 16th via
this link
(note: coupon code is required). Club Directors have been sent "coupon codes" to distribute to parents in order to purchase tickets. Spectators will be required to show their electronic ticket along with corresponding picture ID to obtain entry EACH and EVERY time they are entering the hall. Tickets will be sold for $10 per day. No weekend passes. For other questions, email
crosscourttickets@gmail.com
Kids 5 and under are free. They must obtain wristband from the ticket help desk in Lobby Hall C.
Spectator Warning:
As spectators, you may choose to be in close proximity to the volleyball courts. You do so at your own risk. Be mindful that volleyballs may come from multiple directions.
Spectator and Team Protocol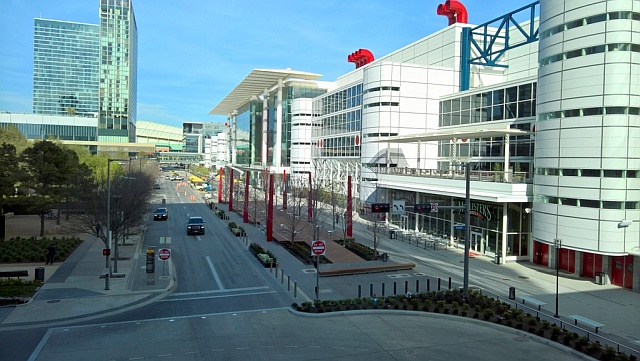 Venues
The main site will be the George R Brown Convention Center. All teams will play in the convention center on Saturday. On Sunday, some teams will play at one of the following offsite locations: FAST Complex and Skyline. All other divisions will be played exclusively at the convention center. See the Map of Venues page for addresses and directions. The Division will be announced after registration closes if any teams will play offsite.
GRB PARKING
Parking is available in various paid parking lots near the GRB as well as under Discovery Green Park directly across from the Convention Center. There is a new parking garage located near the Hall A side of the GRB.
NO PARKING IN THE BACK OF THE CONVENTION CENTER
– there is NO ENTRY from that side of the building. You will have to walk around the convention center if you park behind the loading docks. There is no entrance in the back. Parking Meters downtown are
NOT free
on Saturdays. Prices vary, but most lots are between $10-$40 per day. Downtown parking lot attendants will be wearing a yellow vest with a badge.
The downtown Polk exit is the way almost all mapping technology guides drivers…. this is not the only way to get to the GRB. Although we will have officers working in that area to help the flow of traffic and pedestrians, we recommend to look up other ways to navigate in order to relieve the congestion in that area.
No chairs are allowed to be brought into the GRB (there will be chairs around each court). There will be several food/drink vendors set up throughout the GRB for water and snacks. There is limited free WiFi in the GRB.
College Coaches
Please have college ID ready to show at entrance. University Athlete will be providing college coaches information for:
Division 1 - 1st coach: $50
Division 1 - 2nd coach: $25
Division 2 - 1st coach: $50
Division 2 - 2nd coach: $25
Div 3 and lower - 1st coach: $50
Div 3 and lower - 2nd coach: $25
Register through the
University Athlete
website.
List of college coaches that will be attending Cross Court Classic in 2021:
Will be posted week of event.
Talent Showcase
The Talent Showcase will be held Friday, March 19th at the GRB.
The
Club South Talent Showcase
provides an opportunity for high school athletes and Junior College/Community College athletes, who are uncommitted, to showcase their abilities to college coaches of all levels.
THERE WILL BE
NO DAY-OF REGISTRATIONS!!