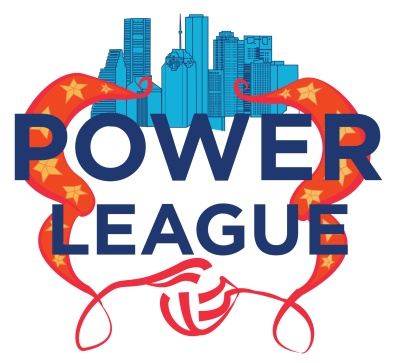 11s–15s Divisions

Houston Power League consists of four weekends of tournament play for 11s, 12s, 13s, 14s and 15s. The Power League is set up as a series of events throughout the season. Teams that are unable to play in all events will be accepted as space allows. In recent years, the event has been full and teams have not been guaranteed a spot for specific events unless other teams have been unable to play. Teams are seeded initially in PL#1 and then move seed each event based on where they finish. If an event is skipped, teams will drop to the bottom of the division. Teams will play either Saturday or Sunday, not both days. The dates are posted below under Schedule & Results.
2021 Dates:
January 9–10
January 30–31
February 27–28
March 27–28
Tournament Protocols
The 2021 Power League is being hosted at 6 venues across the city.&nbsp As each site is unique, so will the processes and procedures that will be followed. &nbsp Each venue will operate as they see fit to keep all players, coaches and spectators safe.&nbsp We will be posting each site's unique protocols related to # of spectators allowed, admission process (cash, online or both), time for entry, etc. &nbsp Each site will follow the guidelines required by the Lone Star Region. &nbsp See links below for site protocol.
AVA Facility Protocols
&nbsp &nbsp
AVA Facility Parking and Tickets
FAST Complex Protocol
Houston Skyline Facility Protocols
&nbsp &nbsp
Houston Skyline Facility Guidelines
Texas United Protocol
The Edge/TAV Houston Facility Guidelines
Tornados Protocol
Willowbrook Sports Protocol
The following sites will be selling GROUP tickets only: FAST Complex, Houston Skyline, and Texas Tornados. Wristbands will be disbursed by team to streamline the entry process and adhere to spectator/player limits. A representative from each team will pick up an envelope with all spectator wristbands. Cash only. Team reps will distribute to team. For exact protocol, please visit the link to each sites protocol.

The schedule has been posted on Advanced Event Systems.&nbsp The schedule is subject to change; therefore, please check back for changes before Friday at noon.&nbsp We will contact each team if schedules change after noon on Friday.
General Information
Power League Seeding
Teams 1–8 = Pools 1 & 2
Teams 9–16 = Pools 3 & 4
Teams 17–32 = Pools 5–8
Teams 33–48 = Pools 9–12
and so on...
How will teams advance
See flowcharts for detailed movement of teams.
Pools 1 & 2 are the top 8 teams. 3rd & 4th from these pools will move down to Pools 3 & 4. Pools 3 & 4 are teams 9-16. 1st & 2nd in these pools will move up to Pools 1 or 2. 3rd & 4th will move down to Pools 5-8. The remaining pools are grouped in 4 pools of 4 or 16 teams (ex: pools 5-8, pools 9-12, etc). 1st in each pool moves up to next grouping, 2nd & 3rd remain and 4th moves down to lower grouping.
Ties:
3 way tie will be settled based on USAV qualifier manual guidelines.
2 way ties will be determined by head to head results.
| Entry Fee | Registration Close Date |
| --- | --- |
| $820 | December 7, 2020 |
Schedule & Results
Schedules for each event are posted no later than the Wednesday evening prior to the weekend's event at Advanced Event Systems. Please scroll down past the previous stop to find the following stop information. All teams must check the schedule again by Friday at noon for any last minute changes.
Wave Schedule for 2021 is subject to change based on evolving COVID-19 protocols.


PL#1 (Jan 9-10)
11s – Saturday AM wave
12s – Saturday AM wave
13s – Sunday AM wave
14s – Either Saturday or Sunday AM wave
15s – Saturday AM wave
PL#2 (Jan 30-31)
11s – Saturday AM wave
12s – Saturday AM wave
13s – Either Saturday or Sunday AM wave
14s – Sunday AM wave
15s – Saturday AM wave
PL#3 (Feb 27-28)
11s – Sunday AM wave
12s – Sunday AM wave
13s – Saturday AM wave
14s – Saturday or Sunday AM wave
15s – Sunday AM wave
PL#4 (Mar 27-28)
11s – Sunday AM wave
12s – Sunday AM wave
13s – Saturday AM wave
14s – Saturday AM wave
15s – Sunday AM wave
Spectator Information
Spectator Warning: As spectators, you may choose to be in close proximity to the volleyball courts. You do so at your own risk. Be mindful that volleyballs may come from multiple directions.
Venues
For locations of playing sites, see the Map of Venues page. There is no outside food or drinks allowed in any facility.

TEXAS TORNADOS – Texas Tornados is now offering a shuttle service and offers overflow parking at the following locations:
Texas Tornados Courtesy Shuttle – Call (346) 333-9651 for Pick Up/Drop Off

Overflow Parking on Saturday - Cornerstone United Methodist Church - 18018 West Rd.

Overflow parking on Sunday - Birkes Elementary - 8500 Queenston Blvd. @ West Rd.

If patrons park in the Harris County "Goforth" park THEY WILL BE TOWED. Also, if they park in front of the Harris County 911 Dispatch Center and back to the park on Wheat Cross Drive they will also be towed. There are signs indicating so posted. There is a new professional building being built with NO PARKING SIGNS POSTED. The owner will tow immediately and has done so frequently in the past. They can however park across West Road down Wheat Cross Drive as long as there is not a "no parking sign".


TAV THE EDGE INFORMATION – There is limited parking in front of the facility, and we usually have a full parking lot. Parking is NOT permitted in the strip mall parking lot that serves the veterinarian's office and Tewbeleaux's. YOUR CAR WILL BE TOWED IF YOU PARK IN THIS AREA. Parking IS permitted in the Christian Brother's parking lot as well as the Kids R Kids parking area. There is also parking in the back of the facility. – NO OUTSIDE FOOD OR DRINK allowed inside the building or on the sport court except water bottles for the players. – TAILGATING is NOT allowed at our facility.


TEXAS UNITED VOLLEYBALL SPORTS COMPLEX – DO NOT park on the grass and do not park in any fire lanes. – NO OUTSIDE FOOD OR DRINK allowed inside the building. Tailgating is permitted outside. Tents and picnic areas are allowed. Please pick up your trash! – Spectators need to bring their own chairs. We currently do not provide seating.